Tribu Pass
€355.00 / person
For 6 days from the 23rd December 2023
2023/2024
From 6 to 21 days
3 persons and more
Tribu pass: freedom with your friends!
A ski holiday with your friends, your siblings or even your cousins – any reason is a good reason to enjoy the world's largest ski area with a group!
The Tribu Pass will take you all on a memorable holiday together.
HOW DOES A TRIBU PASS WORK?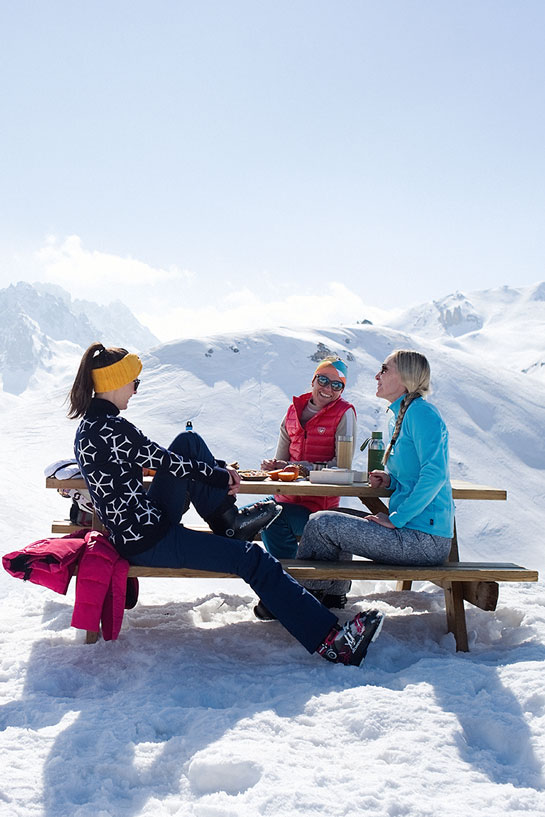 The ideal pass for groups!
The Tribu Pass is the ideal pass for groups of three or more skiers planning between 6 and 21 days of fun in Les 3 Vallées ski area.
For this pass, you must buy together in one payment and choose the same duration.
As a bonus, each person will receive a 20€ discount on the adult individual pass of the same duration, for example, you'll pay 355€ instead of 375€ per person for 6 days from December 23rd.
The only hard part will be finding holiday dates that suit all the members of your group!
In addition, you can take advantage of low prices in early December and late April:
From 2nd to 15th December,
From 16th to 22nd December,
Here are some examples of prices:
The 6-day Tribe Pass is 280€ per person from 02/12 to 15/12,
The 7-day Tribe Pass is 369.70€ per person from 16/12 to 22/12,
The 6-day Tribe Pass is 317.50€ per person from 13/04 to 21/04.
Thrills are even better when they are shared!
60€ economy minimum for the Tribu Pass
Starting from 6 days.
Same ski area, same duration: one payment.
Skiers of all abilities intending to come for between 6 and 21 days can choose a custom-made skipass to create the perfect holiday.
Les 3 Vallées in a few clicks!
Because organising a group holiday can be time-consuming, Les 3 Vallées make life easier for you by allowing you to buy your Tribu Pass online.
Gain time: in this way, all the time you have to spend in Les 3 Vallées ski area can enjoyed on the slopes, enjoying run after run, feasting your eyes on the scenery and creating wonderful memories together.
Simple: if this is your first purchase and you don't already have a rechargeable card, make sure you order your skipass a few days in advance. It can be delivered free to your home in France or abroad, or you can pick it up in the resort. If you already have a rechargeable pass card, simply go online to recharge it with a few clicks. Nowadays, you no longer need to take your entire group to the lift office; everything can now be done online!
Freedom: your charged pass, kept in the left pocket of your ski jacket or trousers, will be read hands-free at each ski lift. If you have to change your plans, your pass can be cancelled, reimbursed or exchanged for free up to your first ski day. It's freedom on skis!
GET TOGETHER IN LES 3 VALLÉES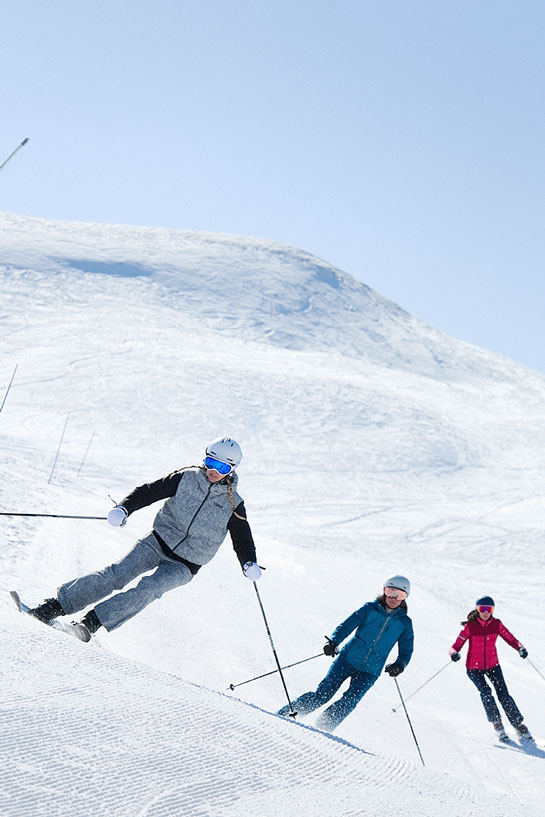 With a 3 Vallées Pass Tribu, every member of your happy band of skiers will find just what they are looking for!
Everyone will experience the thrills they seek, from complete novices to the most experienced skiers.
50% of the pistes are green and blue and 50% are red and black, the perfect balance for all levels of skiers…and all tastes!
Seven ski resorts are available to you, with the freedom to move from one to the next without ever having to take your skis off.
Choosing to ski in Les 3 Vallées is also a guarantee of optimum snow cover, whichever dates your group picks between December and April.
Over 80% of the ski area is situated above 1,800m altitude, making this is an exceptional natural setting for skiing throughout the season.

Modern, state-of-the-art lifts, fun zones, Michelin-starred restaurants...
In Les 3 Vallées, everything is set up so you can spend the easiest and most comfortable friends' ski holiday ever!
Reunion
Experiences
to share
Because Les 3 Vallées is also an infinity of possibilities, discover all the experiences to enjoy with friends for an unforgettable holiday in the world's largest ski area!