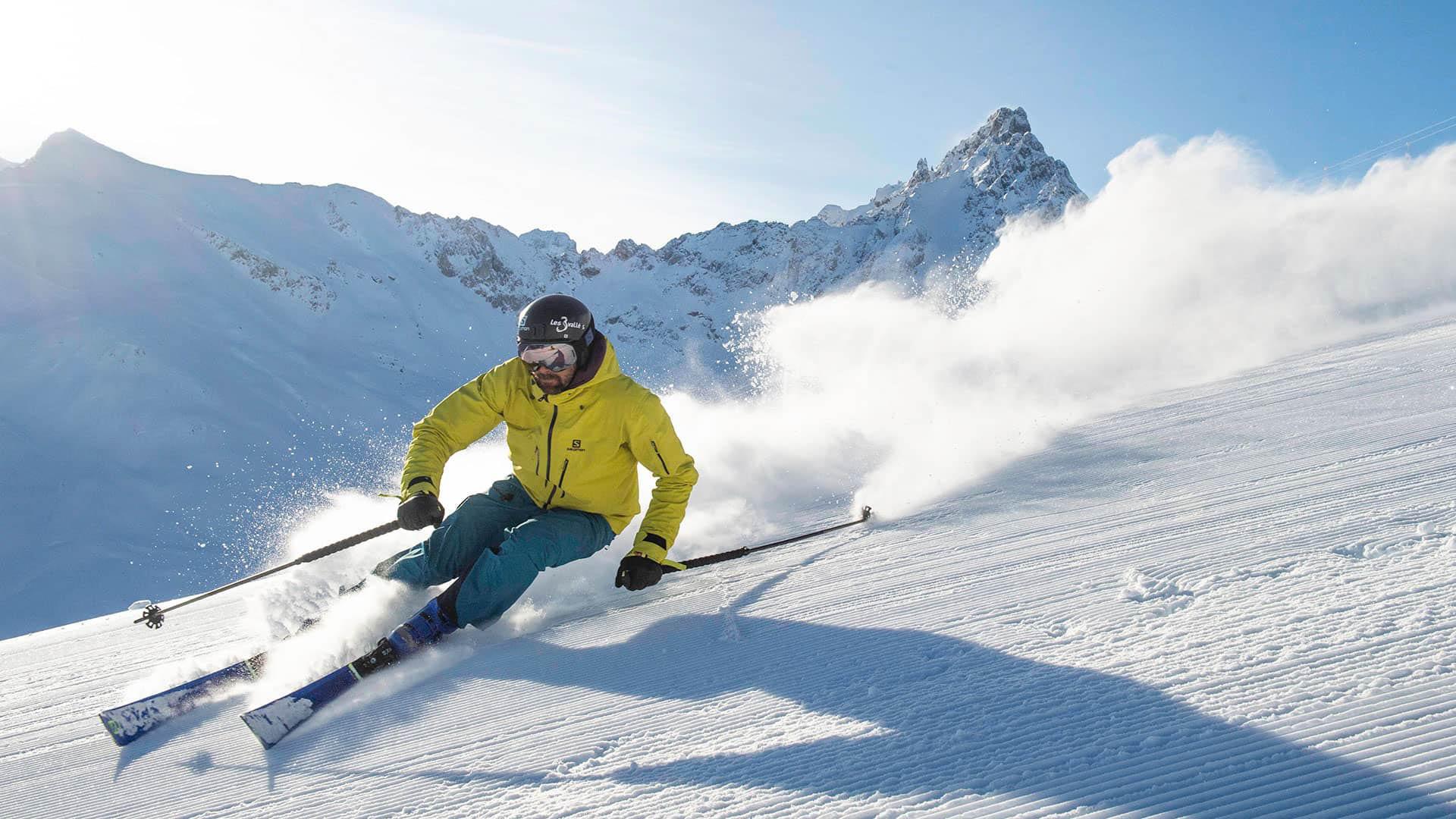 All the joys of Alpine skiing on 600km of ski runs in Les 3 Vallées
Imagine yourself in the heart of nature, surrounded by the most beautiful peaks of Les 3 Vallées. You are immersed in an almost unreal panorama of endless peaks covered in white powder... welcome to the largest ski area in the world!

Here, you can easily navigate from one valley to another, changing between blue, red, green and black ski runs, skiing through forests and villages...
You can finally switch off from daily life and let yourself go with the flow, soothed by these wide open spaces that offer you complete freedom. Les 3 Vallées ski area is well-designed and efficient thanks to its state-of-the-art ski lifts, which guarantees you an unforgettable holiday.
It's a true paradise for Alpine skiing!
A thrill seeker or a gentle skier
An ideal playground for everyone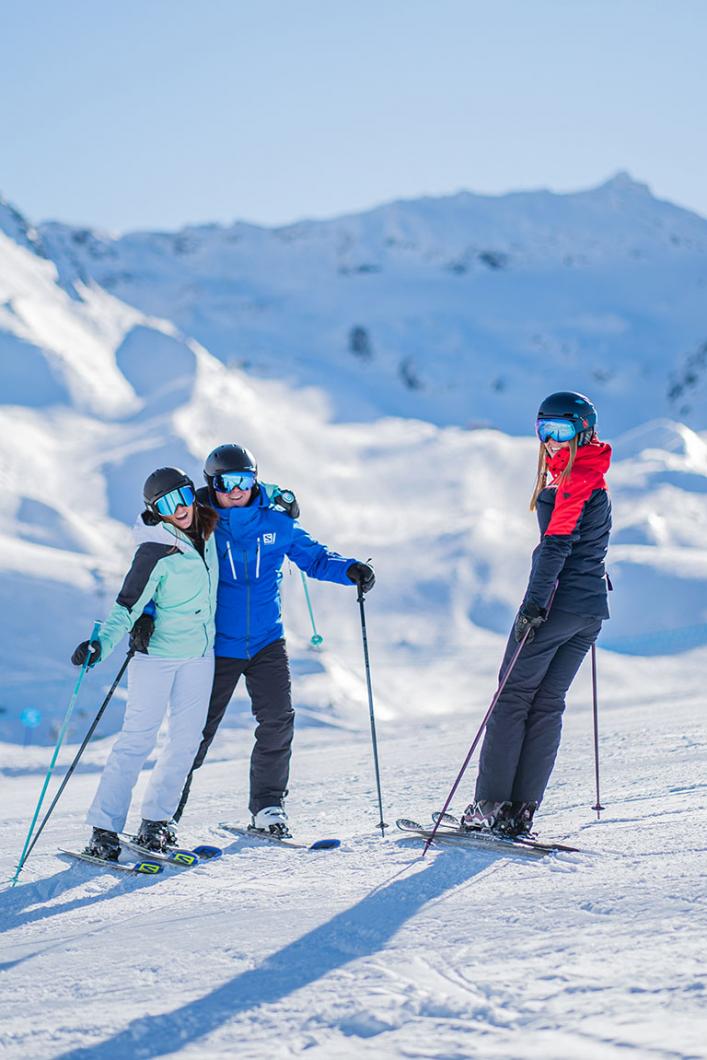 Whether you are a first-timer, a hard-core expert, a thrill seeker or a gentle skier, you will find your what you're looking for in Les 3 Vallées, the ski destination for everyone.

* Everyone will find a skipass to suit them and discover their favourite ski runs: there is a whole range of possibilities so you can be master of your own snow adventures. Out of the 342 runs that make up the downhill ski area, there is an equal division: 50% of the slopes are green and blue for beginners and intermediates and 50% are red and black for more experienced skiers, so everyone will enjoy themselves.

* To add even more choice, there are fun slopes and toboggan runs for the little ones, as well as accessible off-piste and "into the wild" routes for expert skiers.

Discover all 3 Vallées skipasses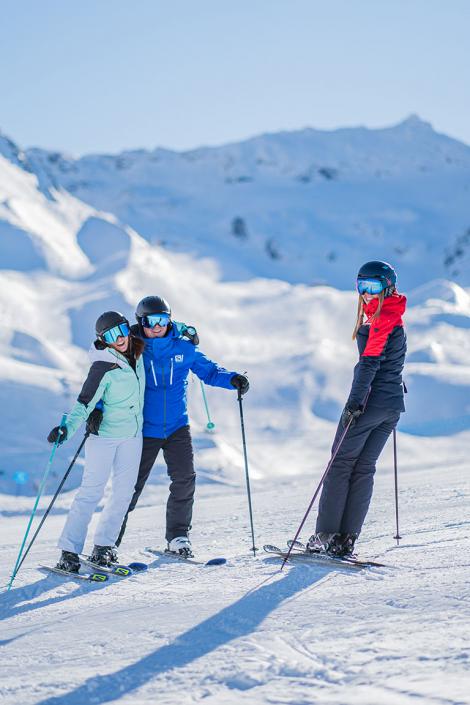 Alpine skiing on a grand scale
Set off into a huge playground for skiers that stretches over 105 square kilometres! It's a dream of unlimited skiing come true, thanks to the impeccable network of modern ski lifts. These state-of-the-art lifts guarantee easy and intuitive access to the entire ski area. Whenever you fancy, you can hop from one valley to the next without taking your skis off via the efficient links. The 158 comfortable lifts, most of which allow you to keep your skis on, give you a chance to get your breath back, chat, snack or admire the unique landscapes... which means you can spend every moment of your day enjoying being in the mountains.
The 7 resorts that make up the ski area each has its own character and atmosphere; it's a true smorgasbord for you to enjoy throughout your stay. Each day you will experience a variety of environments and a succession of incredible panoramas; every day you can explore a new area and no two days will ever be the same. Escape to a world of charm and pleasure in Courchevel, have fun amongst the fir trees at Méribel's Altiport or La Tania, discover the rocky bluffs above Orelle, schuss all the way to Saint-Martin-de-Belleville and finish with music at the Folie Douce in Val Thorens... Each day will be packed with a multitude of experiences.
Just think…
In Les 3 Vallées ski area, it is possible to ski 100km every day for a week without doing the same run twice.
It truly is a COLOSSAL ski area!
Velvety slopes
Guaranteed skiing 5 months of the year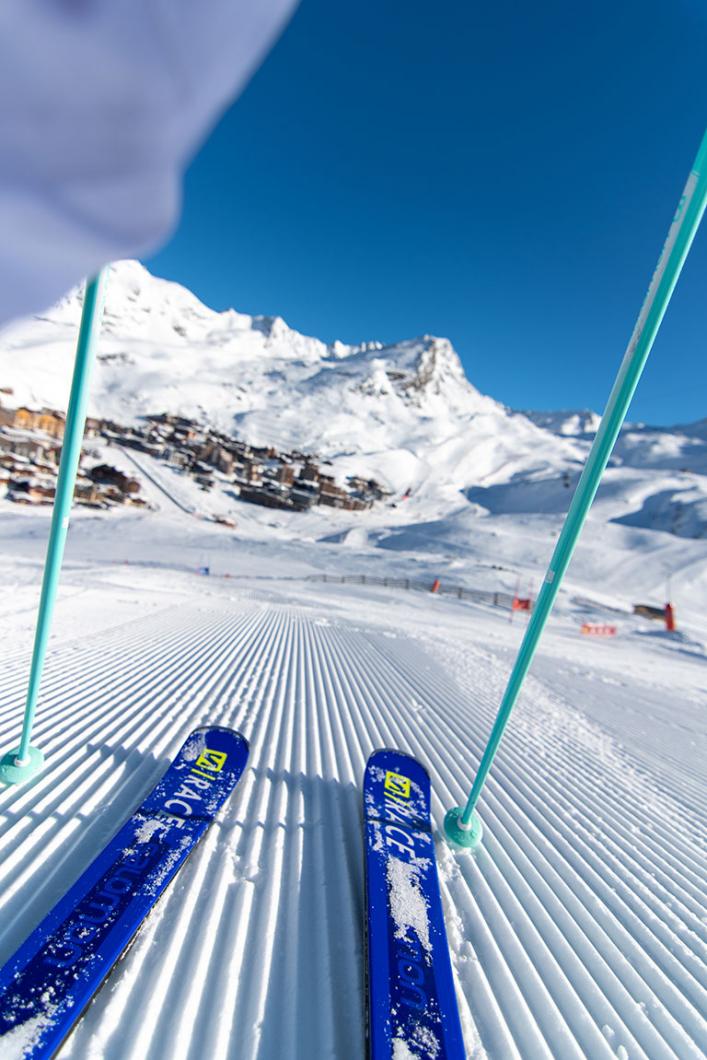 While it is difficult to promise blue skies, as far as skiing and snow are concerned, the largest ski area in the world offers you a ski guarantee of great skiing for 150 days per year from the beginning of December onwards.

You can be sure of snow thanks to the ski area's exceptional setting and the considerable efforts it goes to maintain it.
* Les 3 Vallées naturally lives up to your expectations of reliable snow because 85% of the ski area lies above 1,800m, and the inter-valley links are located above 2,000m. Immaculate expanses of snow are sure to be here for you to enjoy!
* In addition, more than 2,700 snow makers cover 54% of the ski area to keep the ski runs in tip top condition all season long. This means you can relax and enjoy your day on the slopes, whatever the weather.

Les 3 Vallées: guaranteed skiing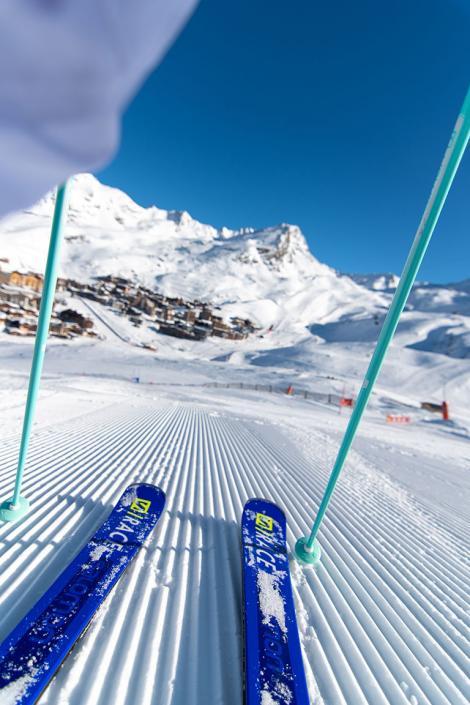 For thrill seekers
Your 3 Vallées ski pass also gives you access to a range of of fun areas that are upgraded every year. There are also many areas where you can try a different approach to skiing.
For those who are looking for thrills, the "SKI & CHALLENGES" areas allow you to test yourself: these areas are designed to push your limits and get your adrenaline flowing (Vertical Xperience, Liberty Ride, VT Park, and zip wires).
As for the "SKI & FUN" areas, these offer you time together in sociable and fun surroundings (Family Park, Western Ski Park, Open Park, Elements Park etc).
And if by chance you would like to try something completely different, the resorts offer activities such as ice diving, snowmobiling, ski cross and even ice-skating on an Olympic rink. There's a wealth of options on offer, and something to delight everyone!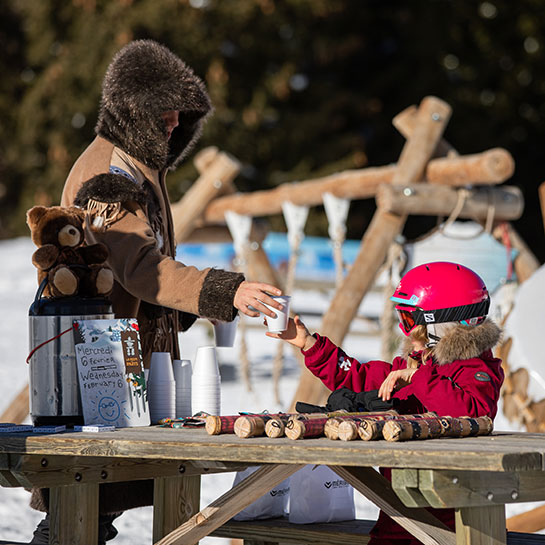 Whether you are a beginner or an expert, the sensation of skiing on smooth, light snow gives you wings and an intense feeling of freedom.
If Les 3 Vallées is known for the quality of its ski area and snow, it is not by chance!
The feel of velvet under your skis
Snow as far as the eye can see, velvety slopes, easy access to the slopes, breath-taking panoramas, azure skies and the crisp cold that makes your hot chocolate at the end of the day even tastier – this is the dream of every Alpine skier!
Every night, no less than 70 snow grooming machines drive up and down the 600km of ski runs in this vast playground to guarantee perfect snow. A team of 160 drivers takes turns every night, from 5pm to 7am, to groom the blue, green and red runs as well as the inter-valley links. Don't worry if you are one of those people who love a challenge, the black runs are groomed less frequently so the moguls will live up to your hopes!
And if you want to take a break from Alpine skiing to experience the mountain in a different way, you can try off-piste skiing in the best possible conditions. Get your fill of powder skiing with the guidance of an experienced instructor.
Every year, thousands of adventurous skiers arrive from all over the world to experience the pleasure of skiing in Les 3 Vallées...
Why not join them on your next holiday?
Les 3 Vallées
The best of
skiing
It's no coincidence that Les 3 Vallées is THE n°1 destination for connoisseurs: in the world's largest ski area, a 600-kilometre network of doorstep skiing runs delights skiers of all abilities.