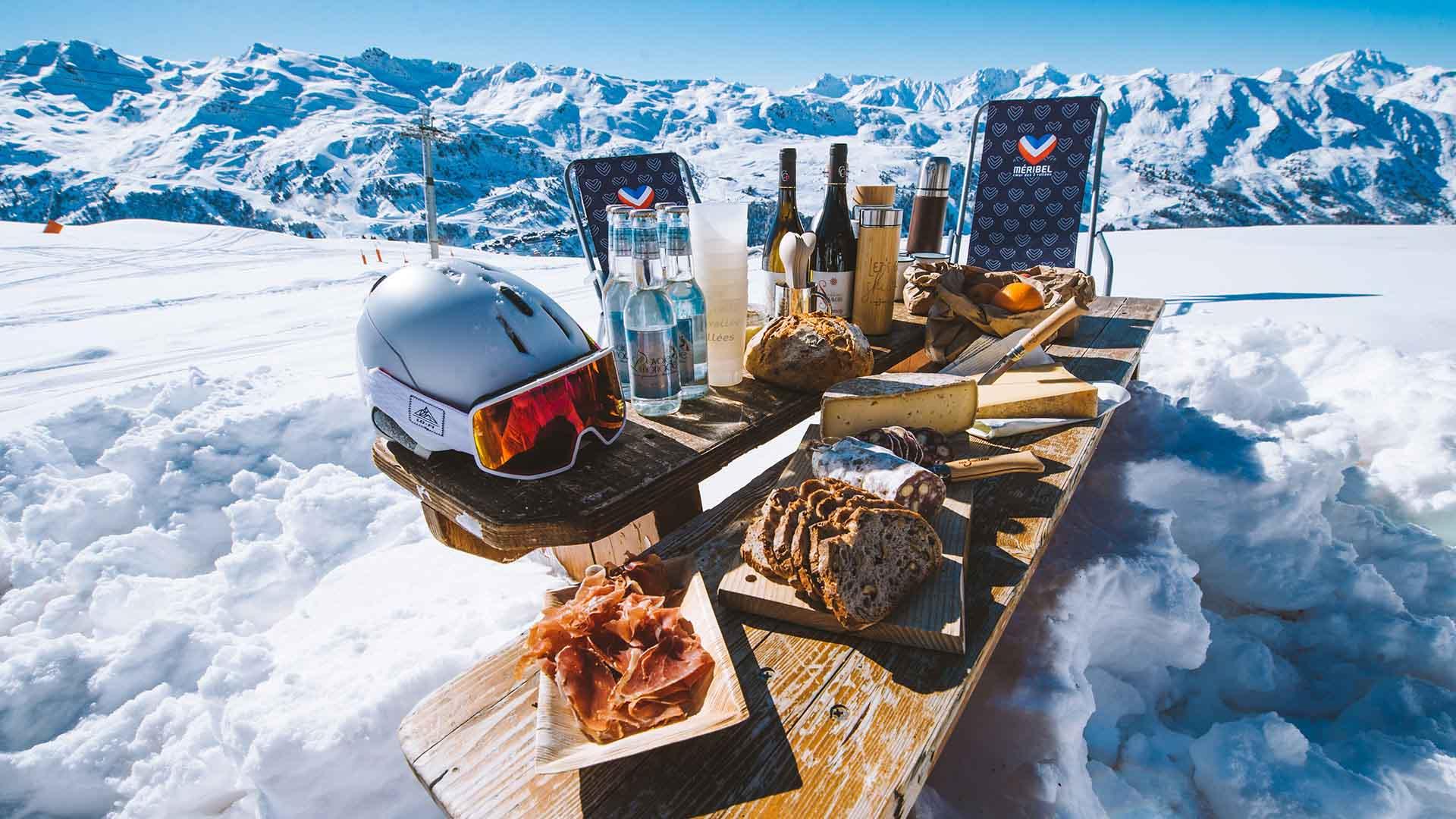 The top 10 Savoyard products
With children

With teens

Adults

For all

Gourmet gateway
The 10 savoyard products to bring back home
Do you have tasted our Savoyard specialities during your holidays in Les 3 Vallées ? But you really don't know what to bring in your suitcase to extend the holidays at home...
Here we have listed the 10 Savoyard products to bring home urgently to make the pleasure last !
1. A slice of Beaufort

Taste the winter and summer versions and choose your favourite (or get both!).
2. Raclette
Invite your friends round for a fun evening when you get back.
3. A saucisson
Plain, hazelnut or with Beaufort cheese, it'll go perfectly with your pre-dinner drinks.
4. An Opinel
This made in Savoie pocket knife is perfect for cutting saucisson, and will become a trusty companion to any chef.
5. Crozets
These little square pasta shapes will delight children (of all ages).
6. Red wine
Go for a bottle of Mondeuse Arbin with its beautifully intense aroma.
7. White wine
A fruity Chignin Bergeron, made from the golden-coloured Roussanne variety of grapes.
8. Fizz
A Crémant de Savoie, made from native grape varieties, perfect as a pre-dinner drink or with dessert.
9. Blueberry jam
These little mountain berries will brighten up your morning toast.
10. A Savoie cake
We like it light and soft, to enjoy with breakfast or as an afternoon snack.