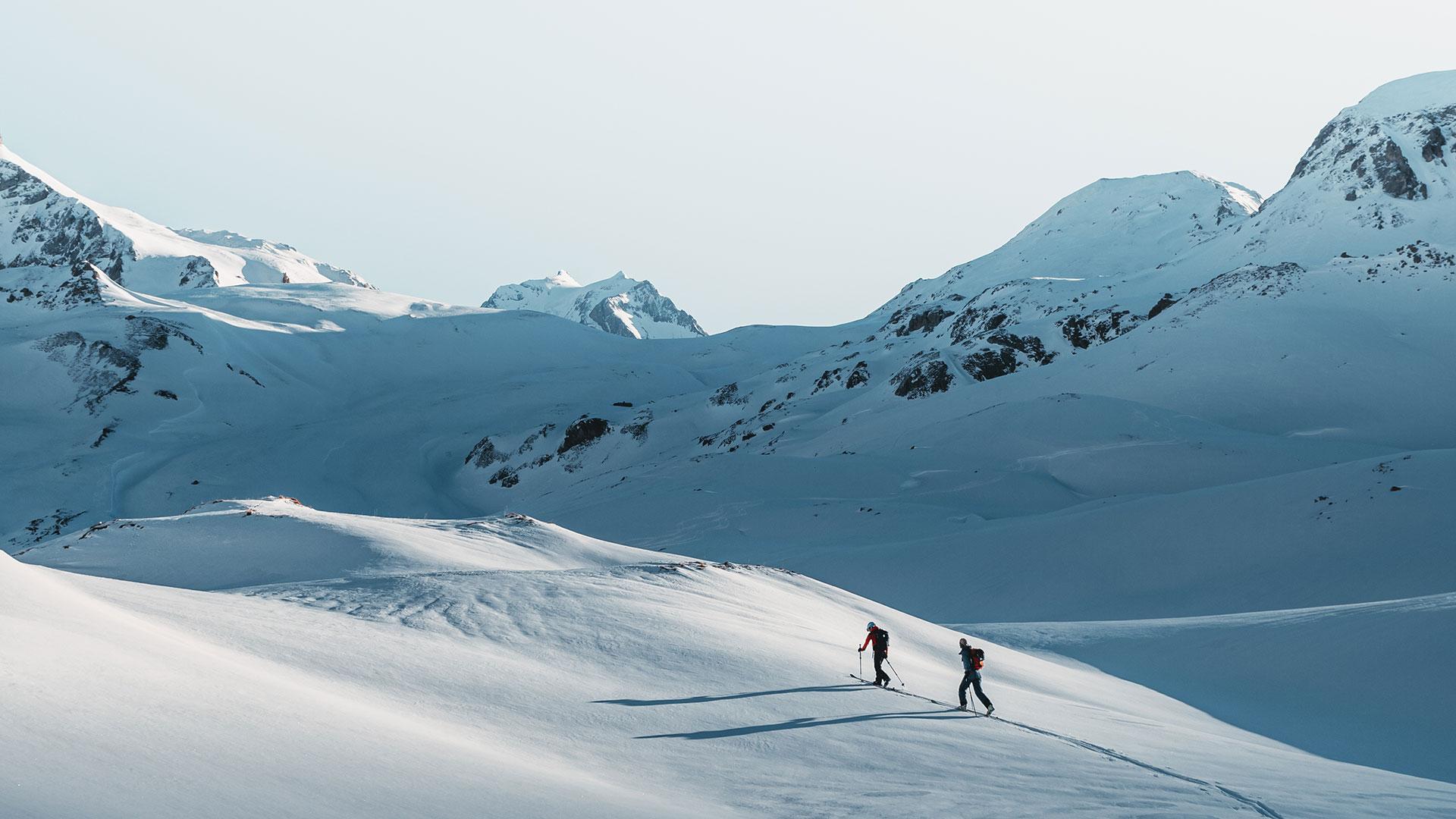 JANUARY, a snowy paradise, wide open spaces & the purity of winter
Winter lovers consider this to be the most beautiful month of the year. And they have got a point. With plentiful snow, stunning landscapes transformed by the cold, and vast expanses that are still quiet at this time of year, the experience of a break in Les 3 Vallées in January is truly magical.
What better way to start the New Year off than by discovering Les 3 Vallées, and enjoying all that it has to offer in your very own way.
You'll love
1. Soaking up the beauty of winter and its spellbinding ambiance
Welcome to Les 3 Vallées in January! It may well get very cold, but the purity of the winter light intensifies the beauty of every landscape and panorama. Wrapped in a blanket of untouched snow, the mountains boast the season's most stunning wintry-white look.
You'll be captivated by the days of heavy snowfall, as the white gold falls from the sky, enveloping you in a fluffy, comforting atmosphere, and taking you back to your childhood. Not to mention the glittering snow that sparkles and shines in the sunshine as you take to the slopes, making time stand still for a moment...
---
2. Playing back your day over a mulled wine or hot chocolate
Cheeks aglow from a day spent in the cold fresh air, round the day off in one of Les 3 Vallées' many welcoming bars, tea rooms, or other cosy/trendy après-ski hot spots.
Warm up with a delicious hot drink prepared by your host, feel re-energised as you savour a moment of sweet delight, look out of the window and admire the last rays of sun as they reflect on the snow-capped mountains… and look back on the most memorable moments of the day.
---
3. Finding the right location and the right side of the mountain, whatever the weather
With 7 inter-connected resorts and some 600km of runs over 1,512 hectares, it goes without saying that you'll always find a solution to get around varying weather conditions. If it's snowing, maybe you'd be better off staying on the lower slopes?
If the fog is hovering around at altitudes of 2,000 metres, don't worry, 85% of the ski area is located above 1,800 metres, with 10 summits reaching over 2,500 metres. If you're feeling a bit chilly, head for the south-facing slopes. And if visibility is not the best, why not slip on a pair of cross-country skis and set off to explore the 120km of Nordic ski trails?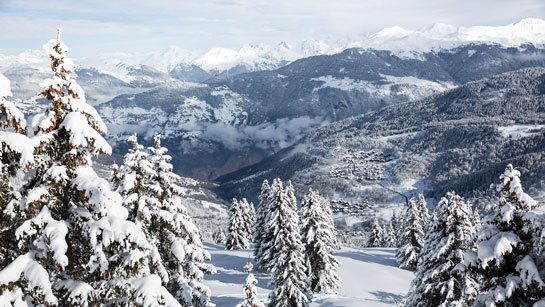 ---
4. Hearing a whole host of languages at the heart of the most international French mountain destination
Whilst the school holidays have come to an end for most French visitors, our Russian guests (loyal fans of Les 3 Vallées) come to our resorts to celebrate their Christmas on the 6th of January. Keen ski enthusiasts, our British neighbours are also quite partial to a snowsports break in January. It's a great time to soak up different cultures, try out your French, and still be able to speak in English if you need to!
As well as
5. Making the most of the wide open spaces and top-notch snow conditions in Les 3 Vallées
Staying safe and stylish with a 2in1 Mask by Les 3 Vallées. Its snug, form fitting design across the nose and around the face ensures this user-friendly, AFNOR certified face mask stays in place, keeping you warm and comfortable when you're out in the cold. You'll love the mountain print depicting Les 3 Vallées legendary summits!