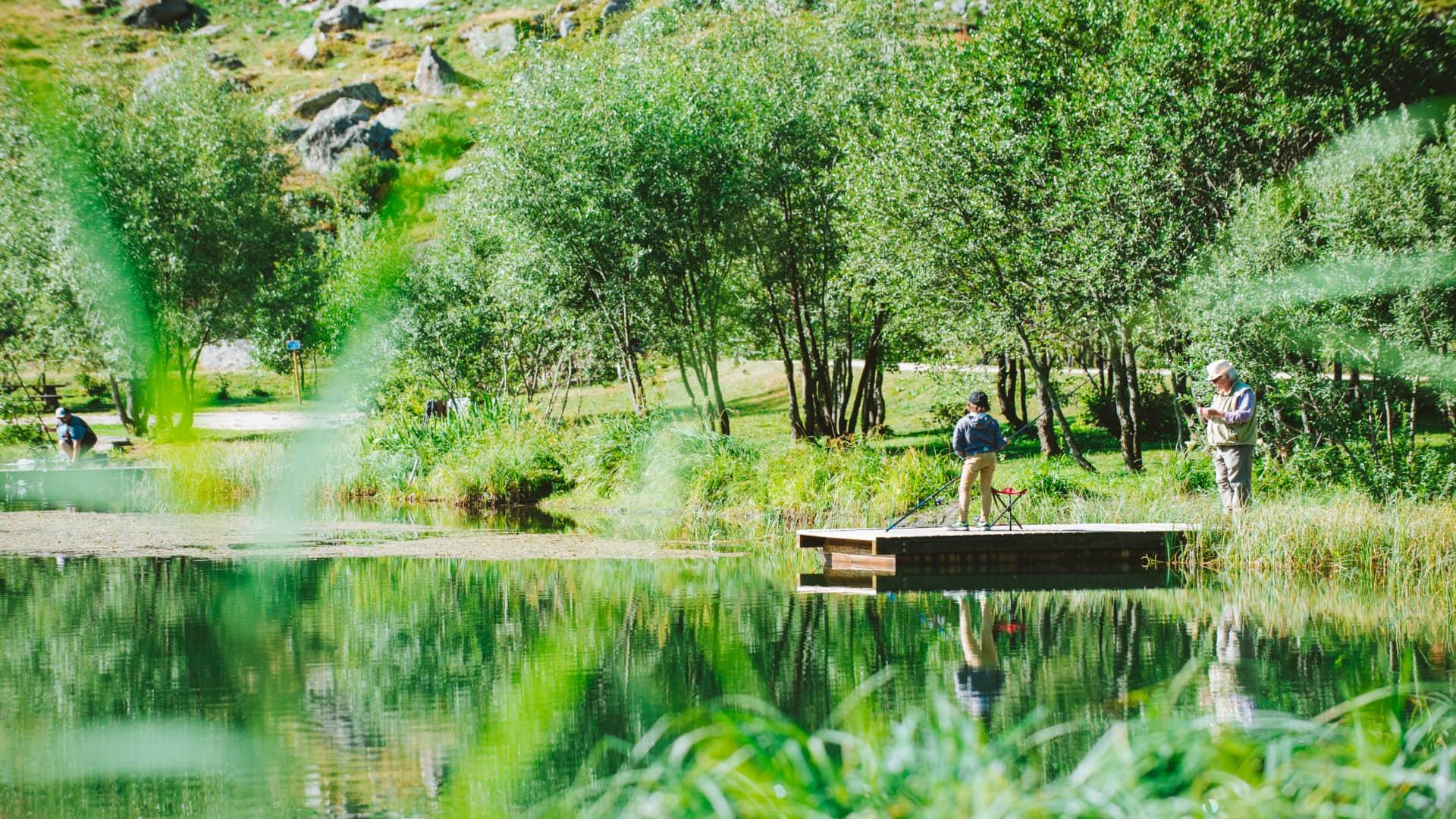 Finding happiness at the end of a line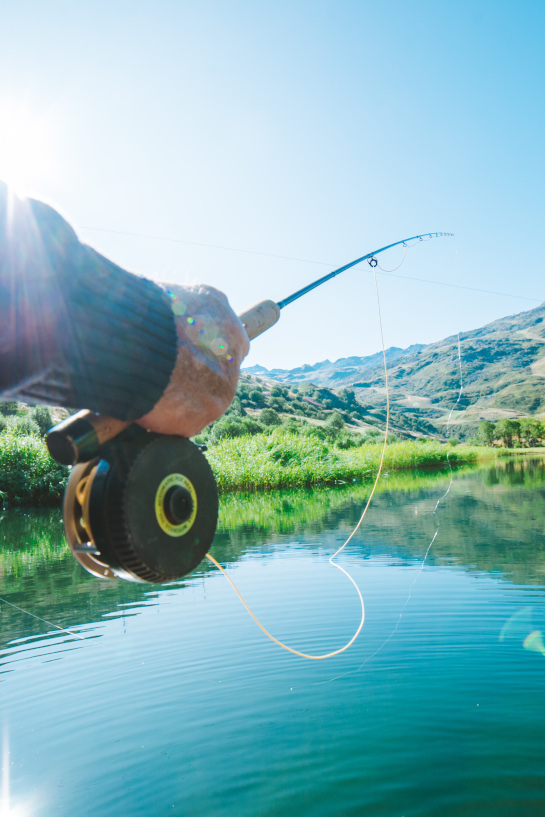 In France, around 1.5 million people go fishing. That means fishing can call itself France's second biggest federation with the highest number of licensees!
A popular leisure activity beloved by fans of the great outdoors, it's a privileged route towards understanding nature and the need to protect the natural environment.
It's no accident that the concepts of sharing and inheritance are an essential part of fishing. What could be nicer in such an environment than passing on your expertise and techniques to your children, grandchildren or loved ones?
A sport about which people are truly passionate, it has found a unique footing in Les 3 Vallées thanks to the range of options on offer across the area.
In fact, the hard part is choosing where to go, because there are so many options between the region's many lakes at various altitudes and its no-less-attractive mountain streams.
A different atmosphere every time, depending on the site, valley, time of day, or month of the year, but always with a simple and incredibly precious joy: the sense of practising a calm, peaceful activity in a stunning setting and panorama.
Not forgetting an all-important detail that won't be lost on anybody: the privilege of being able to practise at the heart of the Vanoise National Park when you visit the Courchevel side!

FLY FISHING OR FLOAT FISHING?
Though some maintain that it's an activity for contemplation, not action, fishing is nonetheless a technical discipline that demands patience and precision if you hope to see brown trout, rainbow trout, brook trout, Arctic char, and lake trout on the end of your line!
Several types of fishing are available at Les 3 Vallées' various water sites.
Widely recommended for more experienced fishermen due to its complexity, fly fishing is a "no kill" form of fishing where fish are released after being caught. A practice made possible by the absence of barbs (small hooks), as is also the case with dry fly fishing, which is compulsory on the shores of Lac Merlet in Courchevel for example.
More accessible, especially for beginners, traditional float fishing is another option in Les 3 Vallées.
A free… but regulated activity.
Just because an activity symbolises freedom and immersion in the heart of nature, that doesn't make it free of discipline.
Specific fishing regulations are in place at each individual site, determining whether you need to hold a fishing permit, if a legal catch size has been set, how many catches are allowed, what time of year fishing is authorised, etc…
The measures being specific to each fishing site, it's therefore essential to visit the Tourist Office at the resort in question to obtain all this information in advance.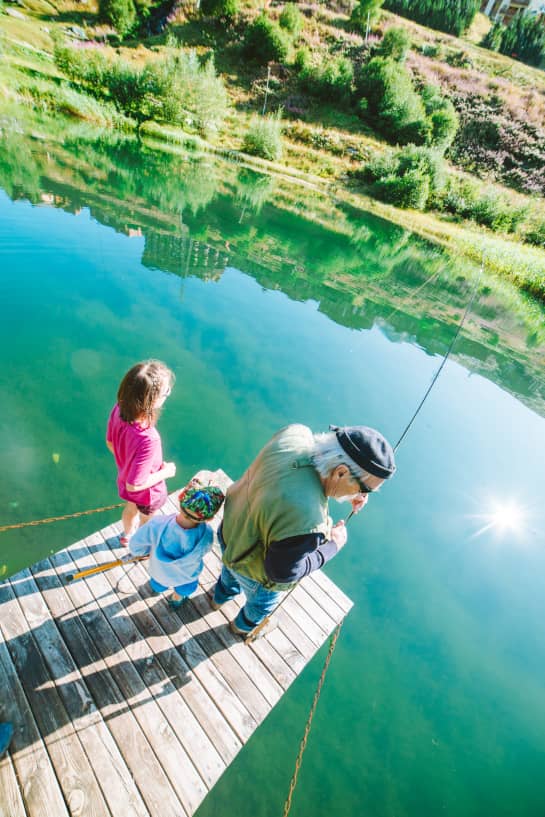 Season opening dates vary depending on altitude and site
Once again, though fishing is open to everybody, it's essential to respect the rules, with seasonal opening dates at the top of the list.
Decreed at a national level, the opening dates for river and mountain stream fishing extend from spring to late autumn over a wider period than for mountain lakes.
Something else to bear in mind is that ice-fishing is forbidden in France, so for high-altitude lakes, beyond the season opening dates, you'll just have to wait for the thaw before getting stuck in.
Once again, Tourist Offices can provide all the necessary information and advice.
FISHING IN THE 3 VALLÉES
COURCHEVEL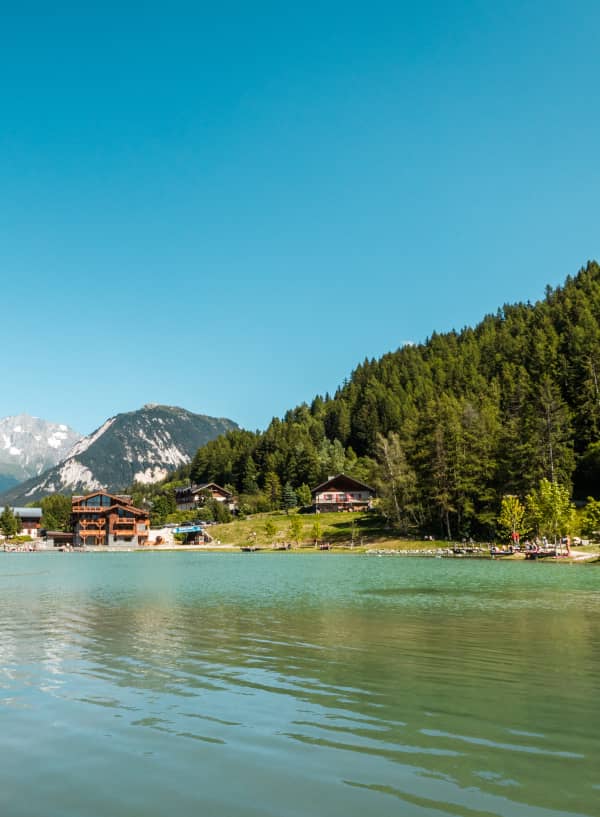 Welcome to a unique fishing experience at the heart of the Vanoise National Park!
Even the most experienced will be thrilled by these unforgettable, privileged experiences on 7 natural lakes up in the mountains at altitudes of more than 2,200 metres Enjoy a real sense of freedom, fulfilment, revitalisation… and refreshing coolness when the bottom of the valley is suffocating from sweltering summer days.
Spots for fishing in natural high-altitude lakes:
Lac du Rateau, 2441 metres
Lac du Pêtre, 2282 metres
Lac des Creux, 2283 metres
Lac Merlet Inférieur (2390 metres) and Lac Merlet Supérieur (2450 metres), located in the Vanoise National Park:
Lower altitude fishing lakes:
Lac de la Rosière, 1519 metres – a magical place whose turquoise waters place it among Les 3 Vallées' most beautiful lakes,
Lac du Praz, 1300metres – a fishing interlude where you might sometimes see some very special "fish" flying through the sky thanks to its immediate proximity to Courchevel's Olympic ski jumps!
Mountain streams:
All of Courchevel Valley's mountain streams are open for fishing, notably La Rosière, both upstream and downstream.
Where can you buy a fishing permit?
At Courchevel Valley's Tourist Offices.
---
All of the resort's mountain streams are available for fishing. But it's impossible to talk about the lovely prospect of fishing in Méribel without immediately thinking of Lac de Tuéda.
Renowned for fishing and for its beautiful site, which is surrounded by magnificent viewing points over the Aiguille du Fruit, Mont Vallon, and the plateau, from forests to prairies.
The benchmark spot:
Designated as one of the most beautiful lakes in Les 3 Vallées, Lac de Tuéda is located at an altitude of 1,730 metres, at the entrance to the nature reserve of the same name and at the gateway to the Vanoise National Park.
A privileged location for this top-tier 3-hectare lake whose clear waters are perfect for contemplation and relaxation… As well as for being home to brown and rainbow trout!
Bonus: the option of hiring all your equipment on site and receiving guidance from the fishery officer there.
Unforgettable: Evening fly-fishing outings take place during the summer.
Also worth noting is the traditional competition at the end of July that rewards the biggest catch, the best child, the fastest to catch 6 trout…
Where can you buy a fishing permit?
From 7am, at the Tuéda restaurant.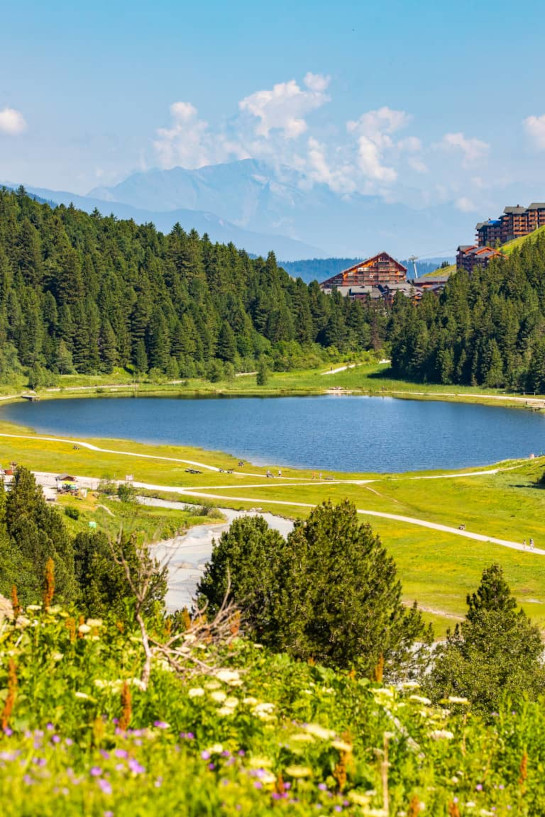 Access high altitude lakes effortlessly!
In each Les 3 Vallées resorts, you can save yourself a long walk by taking ski lifts to reach these stunning high-altitude lakes!
BELLEVILLE VALLEY
(Les Menuires, Saint-Martin-de-Belleville et Val Thorens)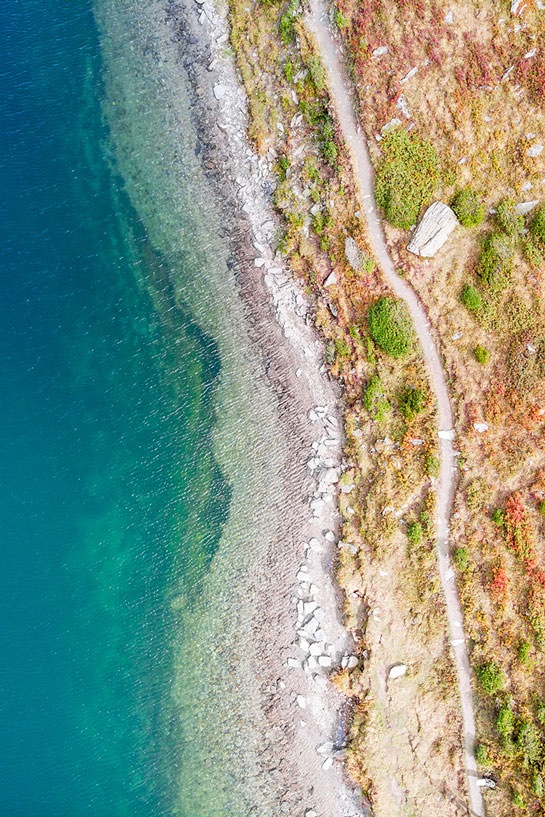 This is another spot in Les 3 Vallées that fishermen adore!
Whether in the 100 kilometres of riverbank bordering the River Doron for trout lovers, in the valley's mountain streams, or the dozen natural lakes at high and low altitude dotted all over the area.
Unmissable:
Lac du Lou, 2,005 metres – Legendary! Nestled in an unspoiled valley, it's one of Savoie's largest natural lakes with a surface area of 7.6 hectares. A perfect backdrop, an exceptional setting and idyllic turquoise waters make for an unforgettable day's fishing.
Les Bruyères artificial lake, 1,750 metres – Located at the start of the Lac du Lou hiking trail, and prized for its accessibility and family atmosphere, this site is home to a remarkable ecosystem including frogs, dragonflies, trout and brook trout...
As well as a huge range of natural mountain lakes:
Where can you buy a fishing permit?
In Saint-Martin-de-Belleville - Le Bibelot,
In Les Menuires - Alpesport,
In Val Thorens - Restaurant La Piscine.
---
A FISHING LESSON WITH JEAN-CHRISTOPHE, INSTRUCTOR GUIDE
Would you like to discover fishing as a family? Understand the basics and learn about nature and the fishing environment? Make progress with a specific technique? Explore new sites? Or just have an authentic experience in a site that's been carefully selected by a passionate expert.
Jean-Christophe is the only fishing instructor-guide working in Les 3 Vallées.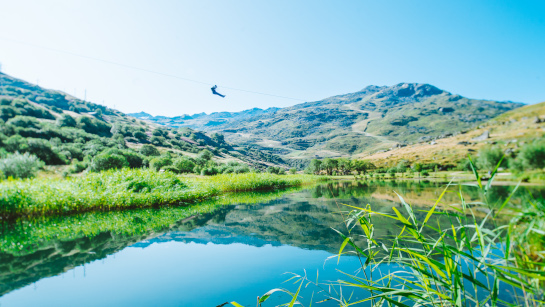 Les 3 Vallées
An exceptional territory
Varied, different and always intense, there are infinite experiences to enjoy exactly the way you want to in Les 3 Vallées. With such a vast range of possibilities stretching out before you, here's what you need to get your bearings, to find out what's what, and perhaps even to go somewhere you wouldn't usually go.