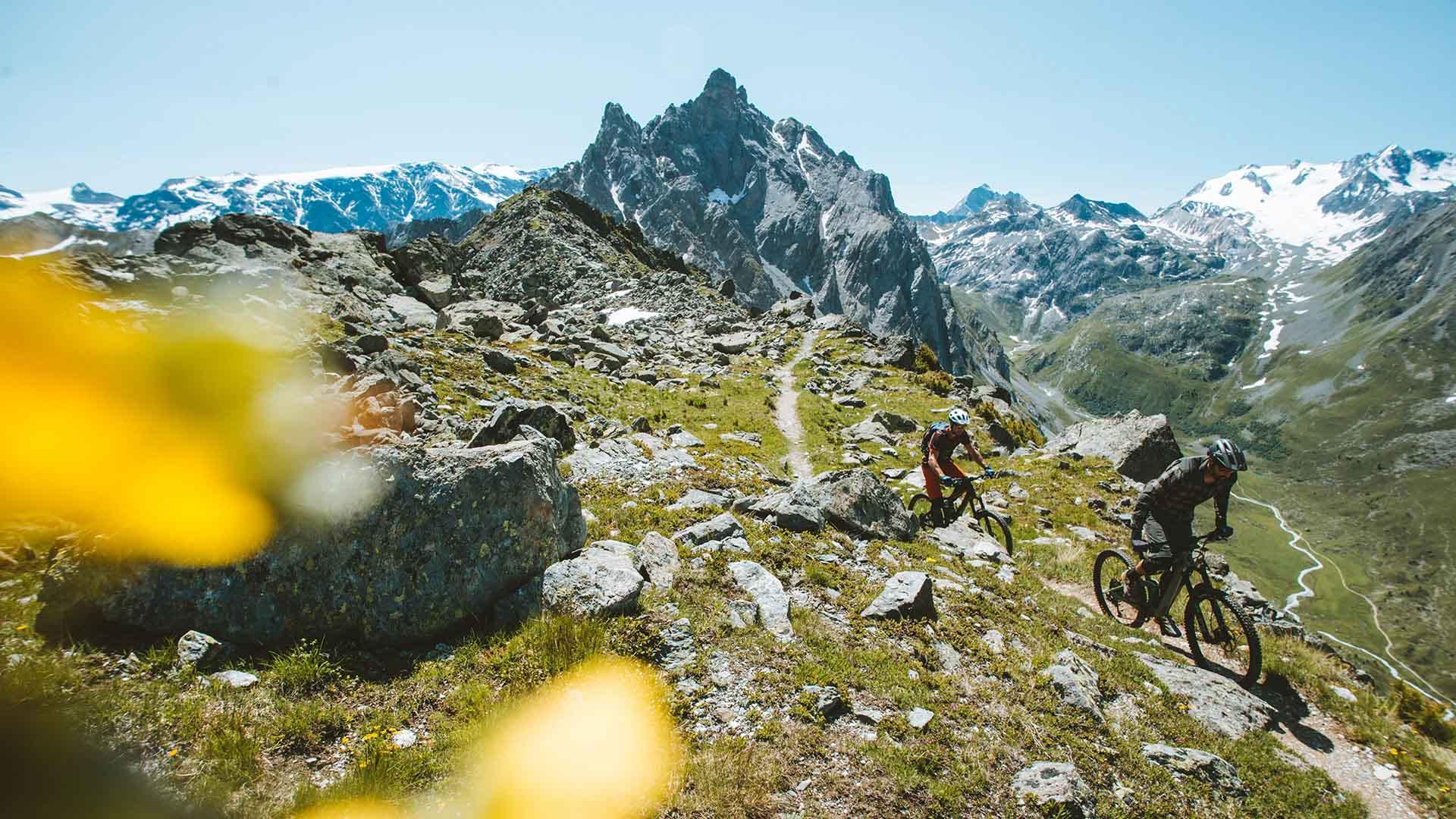 Les 3 Vallées may be best known for its skiing and pristine powder, but the world's largest ski area is just as attractive to cyclists. On a road bike, mountain bike or electrically assisted bike (VAE), enjoy the thrills and breath-taking views.
A legendary playground
Famous ski slopes on one side and historic cycling routes on the other... Les 3 Vallées never stops surprising you! The "Tours de France" has passed through many times over the years, exploring the new Col de la Loze route in Méribel, but also in Courchevel, Val Thorens, Les Menuires and Saint-Martin-de-Belleville. Follow in the tracks of the greatest cyclists as you criss-cross the winding and sumptuous passes. Surrounded by pastures, herds of cows and imposing summits, the climb is as challenging as it is rewarding. After a sustained effort, the viewpoint offers recompense worthy of the challenge. But are you ready to take up the challenge?

Off-road thrills
Novices and experienced mountain bikers alike can enjoy the mountains and wide open spaces on two wheels in Les 3 Vallées. Classic mountain biking, electrically assisted or even snow biking, all options are possible! All year round, the routes are varied and the possibilities endless. Shady woods, flowery meadows or even mineral terrain, the options for rides are endless and varied. What's more, you don't need to be specially equipped or experienced to try the adventure. Hire your cycling equipment on site and set off on your own or with a guide who knows the area inside out. Starting from picturesque villages, ride through the Les 3 Vallées on the gentler slopes or up to the peaks. A great way to experience nature and adrenaline, through all five senses!
MTB / MTB-E-BIKE lessons and rental shops
Les 3 Vallées magic
Freewheeling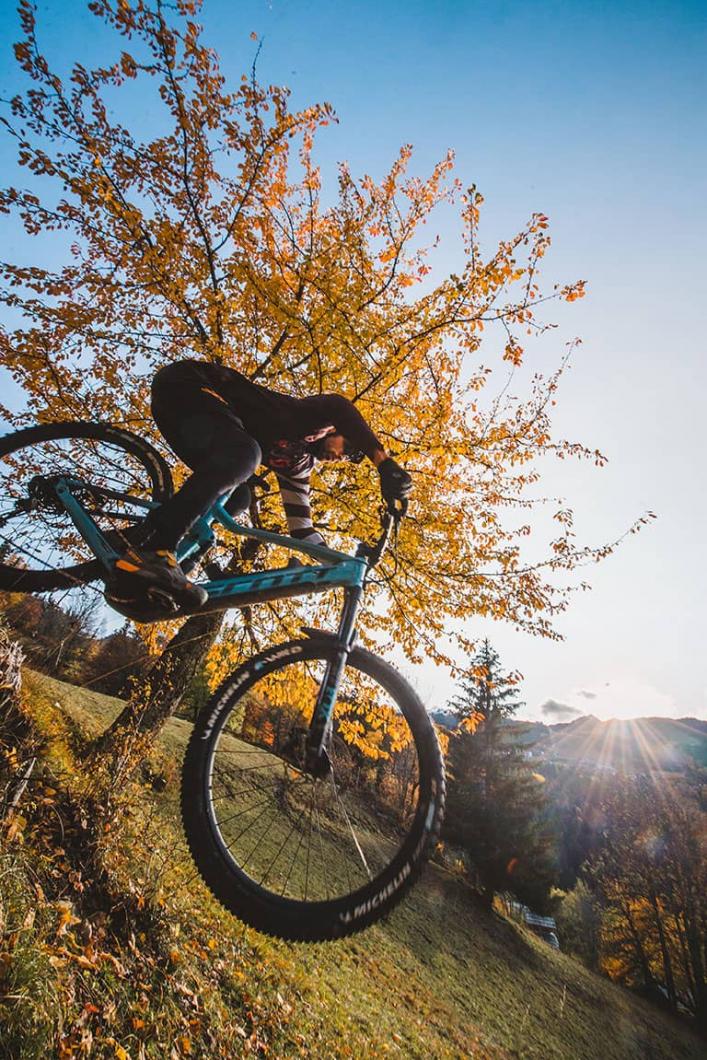 Did you know that you can also enjoy the winter magic of Les 3 Vallées in summer?! When the mountains shrug off their white coat, they unveil lush green pastures, mineral kingdoms where rock reigns supreme, forests reclaimed by wildlife, and mountain summits boasting exceptional bursts of rare plantlife.

And if you'd rather discover all these treasures on a mountain bike or electrically assisted bike, then you've come to the right place!
Easy 3 Vallées MTB