Unlimited 3 Vallées Pass
€1,240.00 / person
For a Unlimited Family (2 parents + 2 children) 3 Vallées Pass
2023/2024
Season
Solo / Tribu / Family
SEASON PASS without limit or time constraint
Imagine a pass which allows you to make your way from one resort to another in Les 3 Vallées without limit or time constraint. An unlimited pass that covers every month of the winter season and allows you to jump on your skis whenever you want, with your partner or your group or on your own.
With a Unlimited 3 Vallées Pass, you only have to buy a skipass once for the whole ski season!

OUR OFFERS
FAMILY
As for families with budding skiers, the Unlimited Family Pass allows them to enjoy skiing for:
1,240€ per person (offer for 2 parents and 2 or more children under 18).
TRIBU
Groups of 3 or more skiers can opt for the Unlimited Tribu Pass and enjoy a ski season for:
SOLO
Free for children up to and including 4 years old, and available at a preferential price for those under 30.
An Unlimited Solo Pass available for:
Youth (from 5 to 29 years old): 1,085€,
Adult (from 30 to 64 years old): 1,550€,
Senior (from 65 to 74 years old): 1,395€.
Veteran (75 years old and more): 387.50€.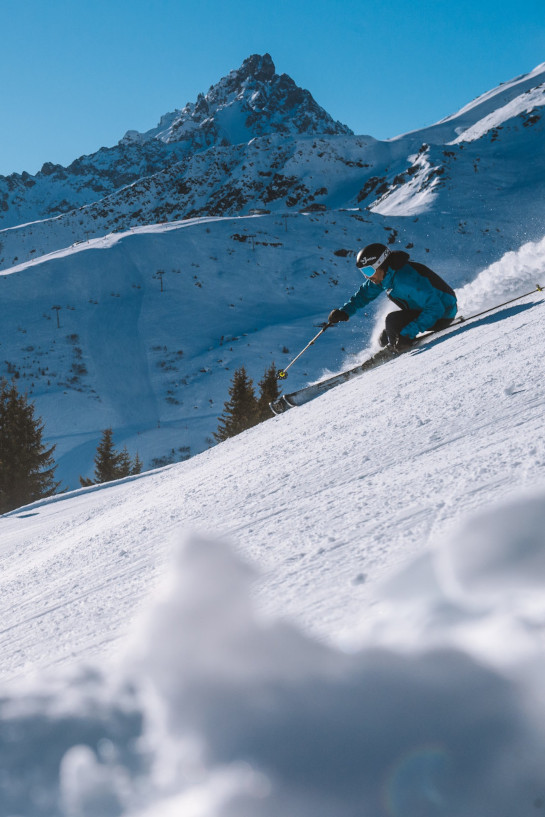 Shared pleasure: It's going to be a memorable season!
So you can spread a little happiness, Les 3 Vallées allows Unlimited Pass holders to invite friends to discover the wide open spaces of the ski area for two days!
UNLIMITED THRILLS DURING AN EXCEPTIONAL SEASON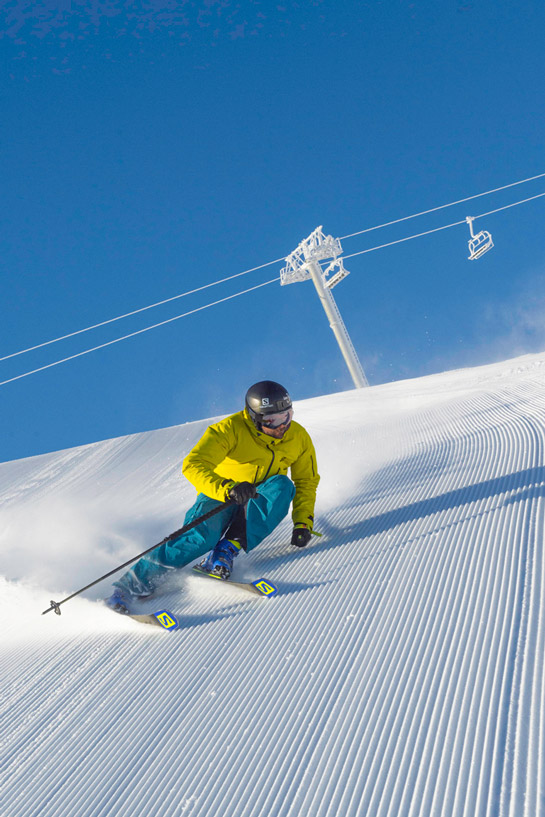 The Unlimited 3 Vallées Pass offers you skiing thrills without time limits, and it also transcends borders!
From the legendary powder of Japan to exotic resorts in Australia or the Chilean Andes, treat yourself to an unforgettable season around the globe.
Your Pass 3 Vallées Illimité is your entry ticket to:
3 days of free skiing at Shiga Kogen in Japan
3 days of free skiing at Mount Buller in Australia
3 days of free skiing in one of "Los Tres Valles de Los Andes" resorts (La Parva and Valle Nevado) in Chile
2 free days in 3 of the Vail Resorts* in the United States
*Vail, Beaver Creek, Whistler Blackcomb, Breckenridge, Keystone, Park City, Mountain Resort, Heavenly, Northstar, Kirkwood, Afton Alps, Mt. Brighton, Wilmot, Perisher and Stowe.

Unlimited, Liberté, 2/7 or SkiFlex - this season, why not choose a skipass that allows you to ski in Les 3 Vallées without limitations? These passes will offer you complete freedom to enjoy exhilarating pleasures every week of the season.
---
WARM UP : 10 TIPS FROM ADRIEN THÉAUX
Discover 10 tips from Adrien Théaux, member of the French Speed Skiing team from Val Thorens, on how to prepare for Alpine activities.
1. Ease back,
into an exercise routine at least one week before your holiday. Forget the lift, it's time to take the stairs! Goodbye public transport, hello bicycles and jogging!
2. A healthy lifestyle:
isn't just about exercise. As well as staying active, a nutritious, balanced diet and a good night's sleep are essential!
3. Check your equipment:
well- prepared and maintained skis, comfortable boots, a working helmet, a mask with protective lenses, the right- sized ski poles.
4. It never hurts,
to have a quick look at the piste map before your holiday. It will stop you having to get off and look at every ski lift!
5. In the morning,
bring a bag containing water, a snack, an extra layer in case of cold, and a pair of lightweight gloves if it's hot.
6. That reminds me,
did you check the weather?
7. Skiing is a sport for early birds!
The pistes are most enjoyable just as they open!
8. Before you set off on your first run,
ensure you have warmed up every part of your body, including neck, shoulders, arms, wrists and legs. Stretch your legs with 3 sets of 10 bending movements with a 90 second interval between each set.
9. Start with a couple
of easy downhill runs to get warmed up.
10. Remember that fatigue generally
hits and accidents often occur after lunch and at the end of the day. To get a head-start on your next day, use your après-ski to do some light stretching, stay hydrated and go for quick swim if you can!
Exceptionnal skiing
Playground
for experts
Like the other connoisseurs who come from all over the world to glide on the slopes of Les 3 Vallées, you know that this is where you come alive, satisfying your need for vertical drops, quenching your thirst for ascent and descent, walls, moguls and powder snow…