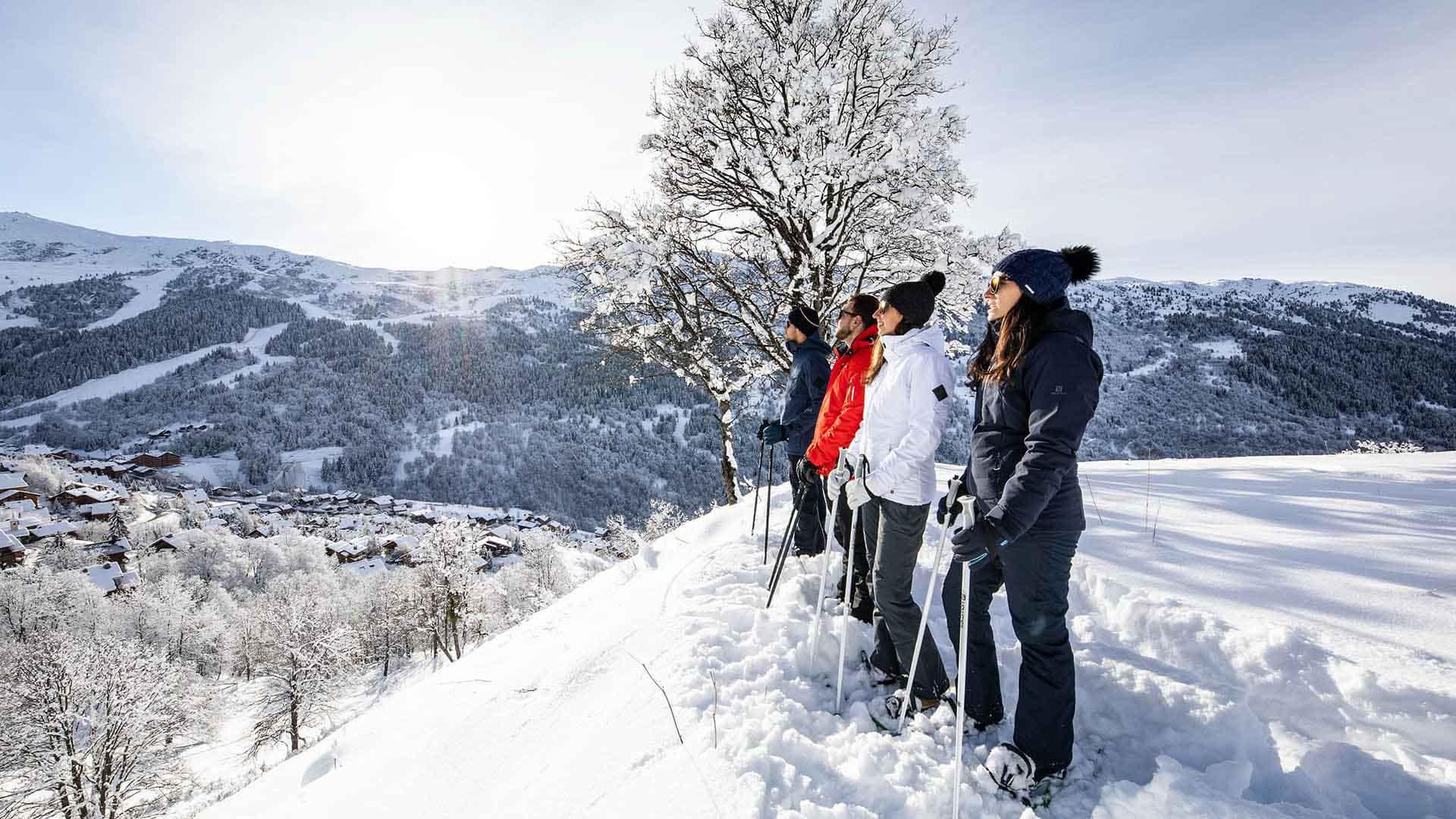 3 Vallées 1-day Pedestrian Pass
€27.00 / person
For 1 day, same price for everybody and all the 2022-2023 winter season
From 1 to 21 days
1 person
1-day Pedestrian Pass : Discover the 3 Vallées summits
THE 3 VALLÉES PEDESTRIAN PASS FOR THE WINTER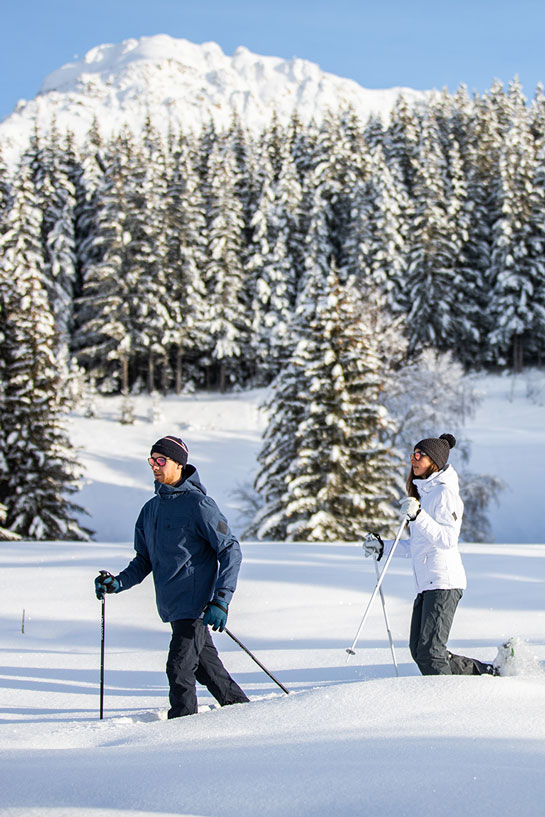 … You don't need to ski to make the most of the ski lifts and the summits!
The pedestrian pass is the perfect way to reach the heights, or to go from one resort to another through the air, basking in the mountains' beauty along the way.
Not knowing how to, not being able to, or not wanting to take part in snowsports doesn't mean you can't enjoy the stunning views, sunrises and sunsets, the amazing mountain-top atmosphere, slopeside restaurants and footpaths amidst the snowy fir trees!
So, this winter, head to the ski lifts – skis or no skis!
The same price for everyone, throughout the season :
For (very) short, medium length and long stays: the pedestrian pass is available for 1 to 21 days.
At the same price for everyone, children and adults from December 10th to April 28th 2023:
It's beautiful up here!
Visitors of all ages can experience the mountains and all they have to offer. Get away from it all for a while, or take a walk on the mountain top, soaking up the sun's rays that shine for longer up here. Embark on a journey, climbing up to be at one with the mountains…
It's a whole new world for little ones to discover on a toboggan ride, or total immersion in a snowy paradise for passionate photographers and those in search of the perfect viewpoint.
To meet with your friends on a terrace, or to get away from it all in the heart of nature…
A wealth of gourmet, adventure and revitalising
Mountain-top experiences await
Crazy toboggan descents on Courchevel-Moriond's Moriond Racing run, and Méribel's Mission Black Forest, not forgetting Speed Mountain in Les Menuires and Fat Biking (a mountain bike with XXL tyres) at Roc'N Bike in Les Menuires. Those in search of an exhilarating adrenaline rush won't want to miss La Bee in Val Thorens – a 1,800-metre long double zip line that has you travelling at breakneck speeds, 65 metres above the ground!

Die-hard adventurers will definitely want to spend a night in Val Thorens' Igloo Village, at an altitude of 2,400 metres. Those in seach of mindfulness and contemplation may prefer a snowshoe walk at the heart of nature, or a yoga session with views over the highest summits in the Alps…

As for foodies and lovers of all things gourmet, what better way to reach the heights of culinary enjoyment than the unique experience of lunch on the mountains!
Discover our 3 Vallées experiences
BUYING ONLINE IS PRACTICAL AND OFFERS MANY ADVANTAGES
Easy: get your skipass in just a few clicks. The website will automatically create the best offer for you according to your family type. The skipass will be sent to your home address (check delivery times), or to a click & collect collection point in resort.
Direct access to the ski lifts: no need to queue at the sales outlet.
User-friendly: recharge your skicards up to 5 minutes before using the ski lifts!
Free cancellation: you will be entitled to a full refund, right up until the first day of skiing, if no lifts have been used.
Simply enjoy the 3 Vallées summits
Les 3 Vallées
without skis
Thankfully, experiencing the magic of a mountain break in the heart of winter isn't just a privilege reserved for skiers. But how do you go about having an unforgettable time with the rest of your ski-loving family or group when you don't want – or are perhaps unable – to join in on skis? It's simple – just avail yourself of an invaluable way to unlock the ski area: the 3 Vallées pedestrian pass!
Les 3 Vallées
Extraordinary activities
Once you've reached Les 3 Vallées' summits, you can really make the place yours thanks to access to its many footpaths and snowshoeing trails, which will let you enjoy these revitalising, inspiring wide snowy expanses just the way you want to. Your 3 Vallées pedestrian pass will also give you access to other daredevil activities to share with the family.