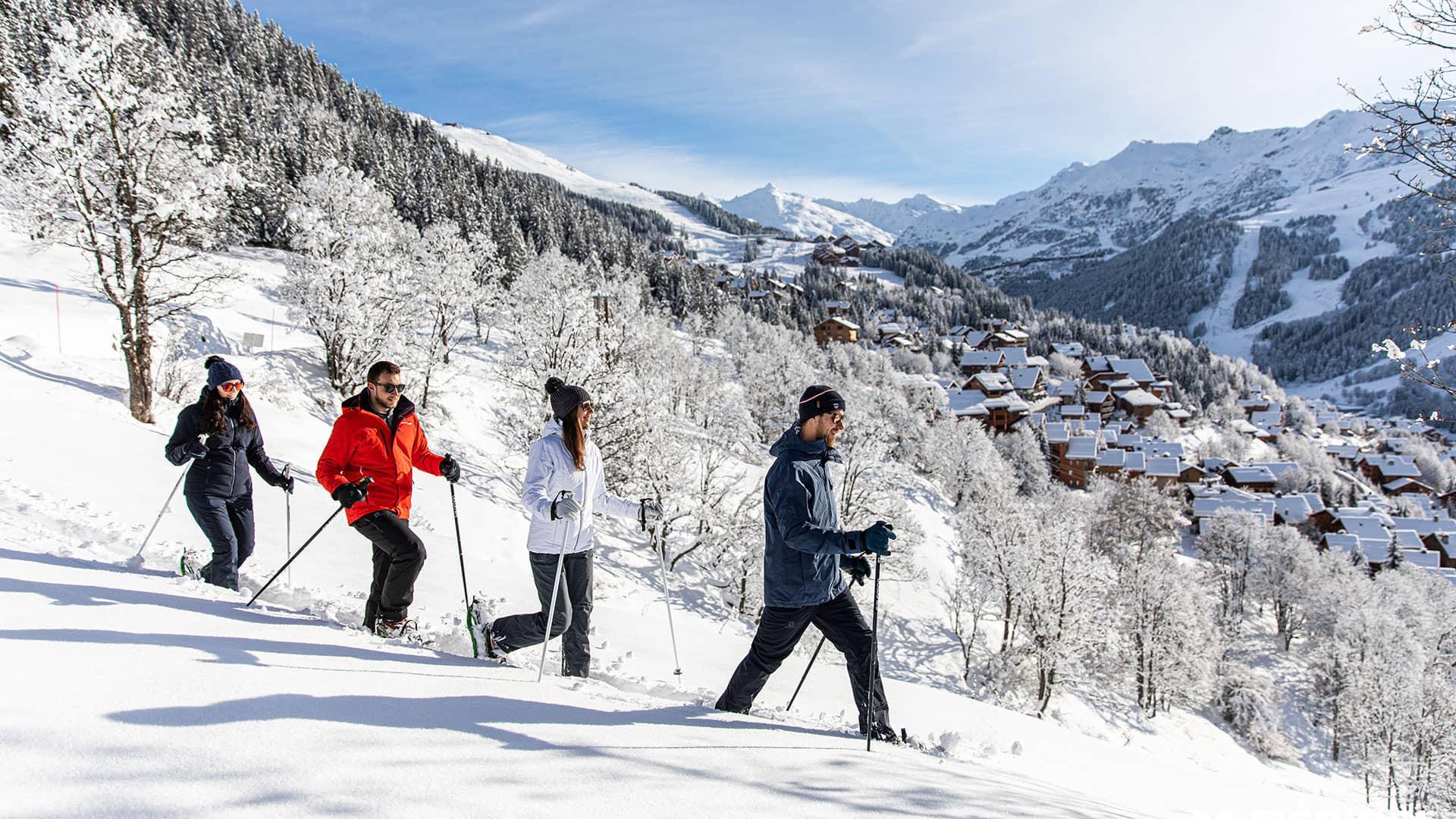 3 Vallées 6-day Pedestrian Pass
€84.00 / person
For 6 days, same price for everybody and all the 2022-2023 winter season
From 1 to 21 days
1 person
6-day and more Pedestrian Pass : Discover the 3 Vallées panoramas
THE 6-DAY 3 VALLÉES PEDESTRIAN PASS FOR THE WINTER
The pedestrian pass is the ideal way to get to the top of the mountain or to go from one ski resort to another by air.
You don't have to be a skier or snowboarder to enjoy the best views, sunrises and sunsets, or the unique atmosphere at the top of the slopes in the mountain restaurants, or on the trails through the snowy fir trees!
So this winter, with or without skiing, take to the ski lifts!
The same price for all, all season long:
For (very) short, medium and long stays, the dedicated pedestrian pass is available from 1 to 21 days and at the same rate for all.
Children and adults from December 10th to April 28th 2023!
Enjoy the exceptional panoramas!
Rising up into the mountains is an experience that everyone should have. You can take short or long walks once you reach the top, where the sun shines longer.
The mountain world is a discovery for the little ones on a walk to the top, or an immersion in paradise for photography enthusiasts and other panorama hunters.
Join your friends or family on the terrace with ease ...
Resourcing Adventures
UP THERE, A MULTITUDE OF EMOTIONS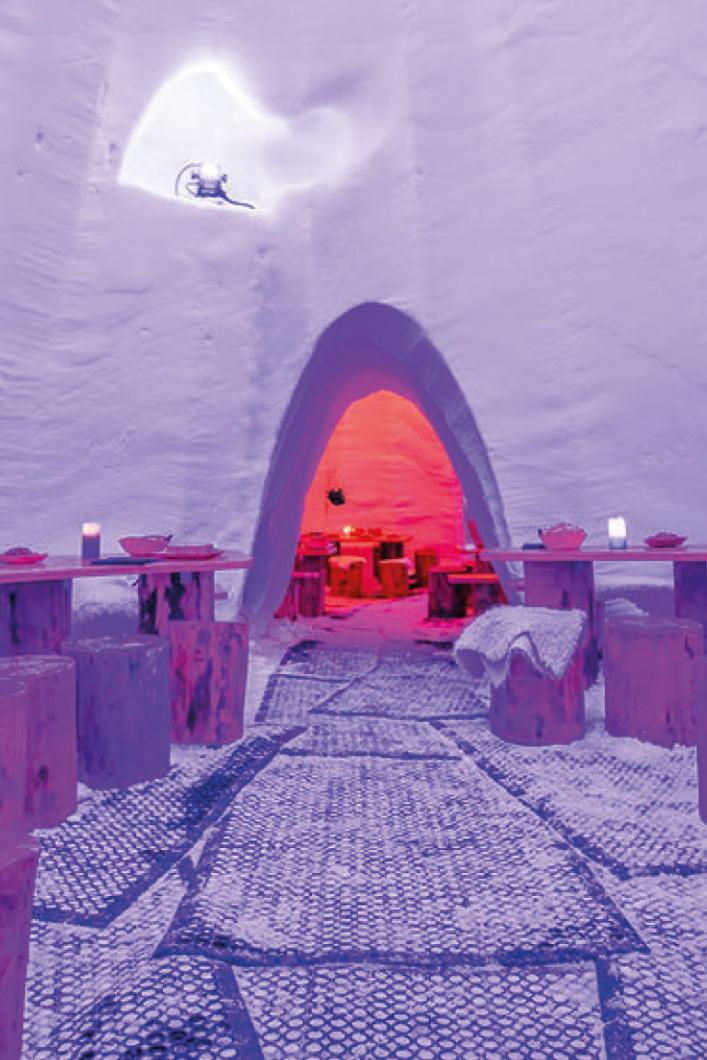 Are you looking for thrills during your next winter holiday? Then you're in luck! From unique tobogganing adventures to zip-lining and fat biking, there is something for everyone. There's no way to get bored in Les 3 Vallées!

If you are feeling really adventurous, spend a night in the Igloo Village of Val Thorens. And for those who prefer a more contemplative experience, take a snowshoe hike in the wilderness or admire the breathtaking scenery on a dog sledding trip.

Whatever your idea of adventure, you're sure to find it in Les 3 Vallées. So start planning your trip today!
Discover our 3 Vallées experiences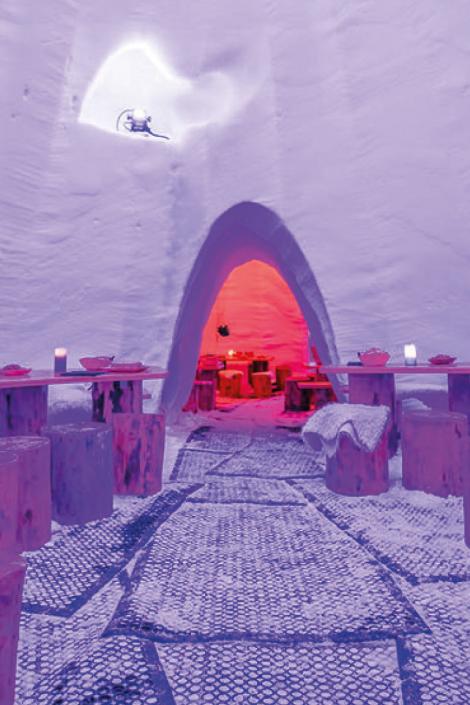 BUY ONLINE TO SAVE TIME
Easy: get your skipass in just a few clicks. The website will automatically create the best offer for you according to your family type. The skipass will be sent to your home address (check delivery times), or to a click & collect collection point in resort.
Direct access to the ski lifts: no need to queue at the sales outlet.
Free cancellation: you will be entitled to a full refund, right up until the first day of skiing, if no lifts have been used.
User-friendly: recharge your skicards up to 5 minutes before using the ski lifts!
Simply enjoy the 3 Vallées summits
Les 3 Vallées
without skis
Thankfully, experiencing the magic of a mountain break in the heart of winter isn't just a privilege reserved for skiers. But how do you go about having an unforgettable time with the rest of your ski-loving family or group when you don't want – or are perhaps unable – to join in on skis? It's simple – just avail yourself of an invaluable way to unlock the ski area: the 3 Vallées pedestrian pass!
Les 3 Vallées
Extraordinary activities
Once you've reached Les 3 Vallées' summits, you can really make the place yours thanks to access to its many footpaths and snowshoeing trails, which will let you enjoy these revitalising, inspiring wide snowy expanses just the way you want to. Your 3 Vallées pedestrian pass will also give you access to other daredevil activities to share with the family.