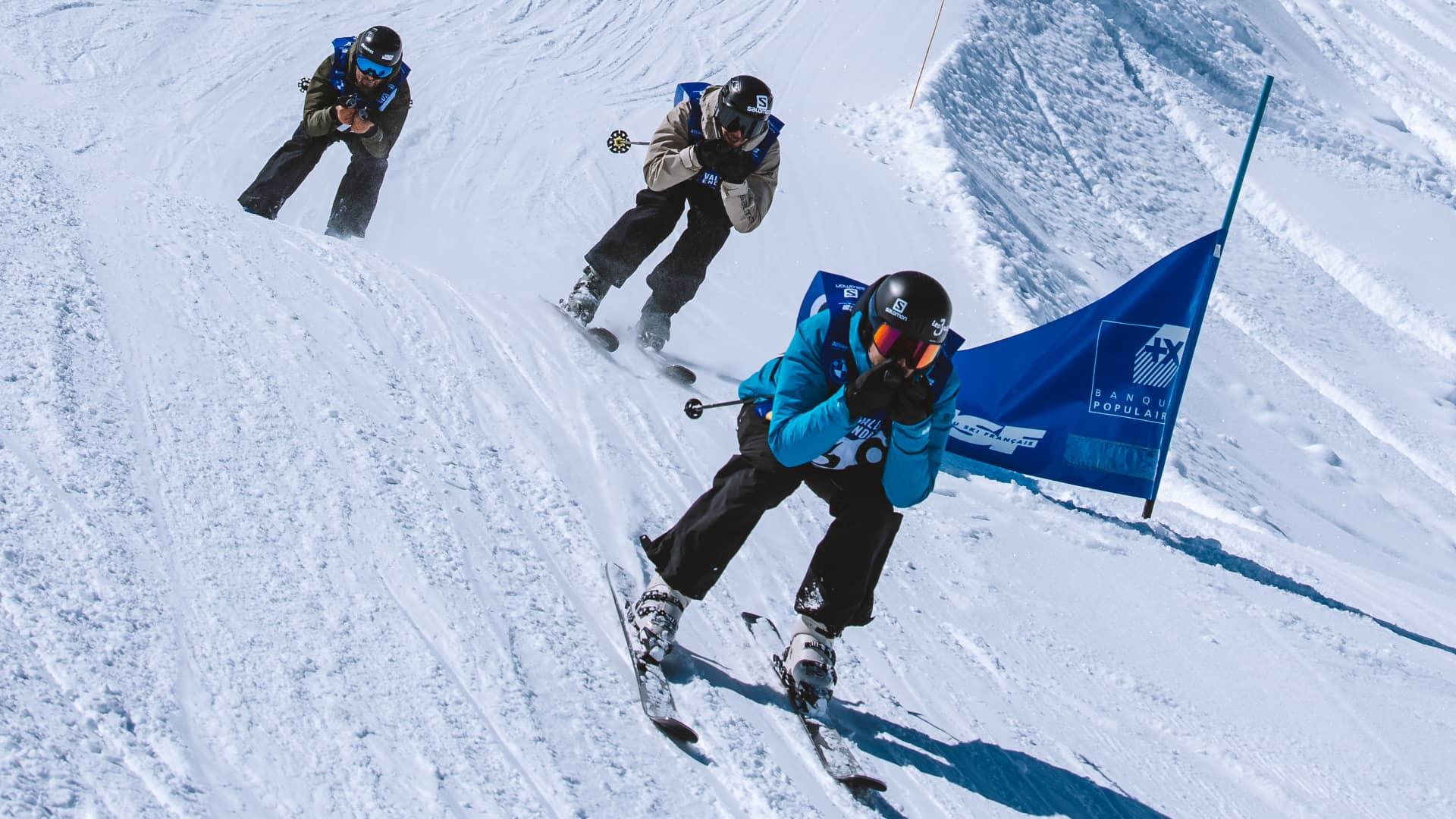 Sunday April 3rd was the 3 Vallées Enduro

For more than 15 years, more than 1000 amateurs skiers have come to discover and explore Les 3 Vallées, the world's largest ski area, through specials as different as fun as skiing in general can be.
You be the judge: in a sporty and welcoming atmosphere, whatever your category (pro, amator and family) or your goal, teams of 3 can enjoy a superb day of skiing filled with special, original and fun challenges, not forgetting the huge buffet in Méribel Mottaret or the bbq in Val Thorens!
The aim of this day is to offer as many people as possible of skiers discovering Les 3 Vallées ski area in an original and friendly way.
11 SPECIALS ACCESSIBLE TO EVERYONE
1. Freeride – Couloir de la Saulire – Courchevel
A unique opportunity to demonstrate your freeriding talents in complete safety.

2. Giant Slalom Freestyle – Family Park – Courchevel
A giant slalom interspersed with moguls, obstacles and jumps. You're in for a bit of everything, so make sure you pace yourself or you'll be off the run in no time!
3. Biathlon – Col de la Loze – Courchevel
The whole team will get to try their hand at rifle shooting. On your marks, get set, shoot!
4. Boardercross – Open Park – Meribel Mottareta
With whoops and banked turns, this event will be a big hit with everyone – whatever your age.
5. Big Air Bag – Snow Front – Meribel Mottaret
Located close to the departure point of the Plattières gondola lift, prepare yourself for battle cries and acrobatics in total safety!
6. NEW – Pumped Slalom – Whoops – Méribel
The craziest slalom in Les 3 Vallées: a mass start just like the 24 Hours of Le Mans, skis off. You'll need to be agile to keep the momentum going and get to the finish line as quickly as you can.
7. ARVA project – At the tip of Roc 1 Gondola – Les Menuires
Search, probe, dig and become an avalanche rescue expert!
8. Triplette des Belleville – Slalom stadium – Les Menuires
With three parallel routes, you can race against your team mates! Try not to look at each other on the way down!
9. NEW – Photocall – Intermediate of the Saint-Martin gondola – Saint-Martin-de-Belleville
On this event, nothing could be easier: a beautiful smile and the points are scored!
10. NEW – Val Tho Sprint – At the start of Castor and Pollux Carpet – Val Thorens
Come and test your cardio as you ski over a sprint course! This news event is based on ski-mountaineering!
11. Family Schuss – Slalom Stadium – Val Thorens
This gentle run welcomes skiers of all ages in a race against time.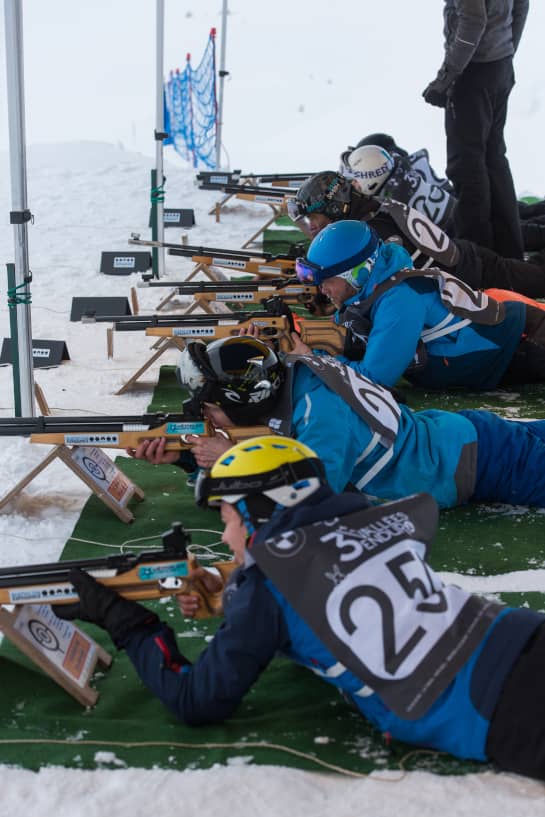 Les 3 Vallées
Discover our other highlights
Events, highlights, new developments - what's going on in Les 3 Vallées? Keep your finger on the pulse of all that's going on in this lively area at the heart of pastures, forests and peaks. On this page, find all the news from the 3 Valleys, this lively territory and its passionate players.