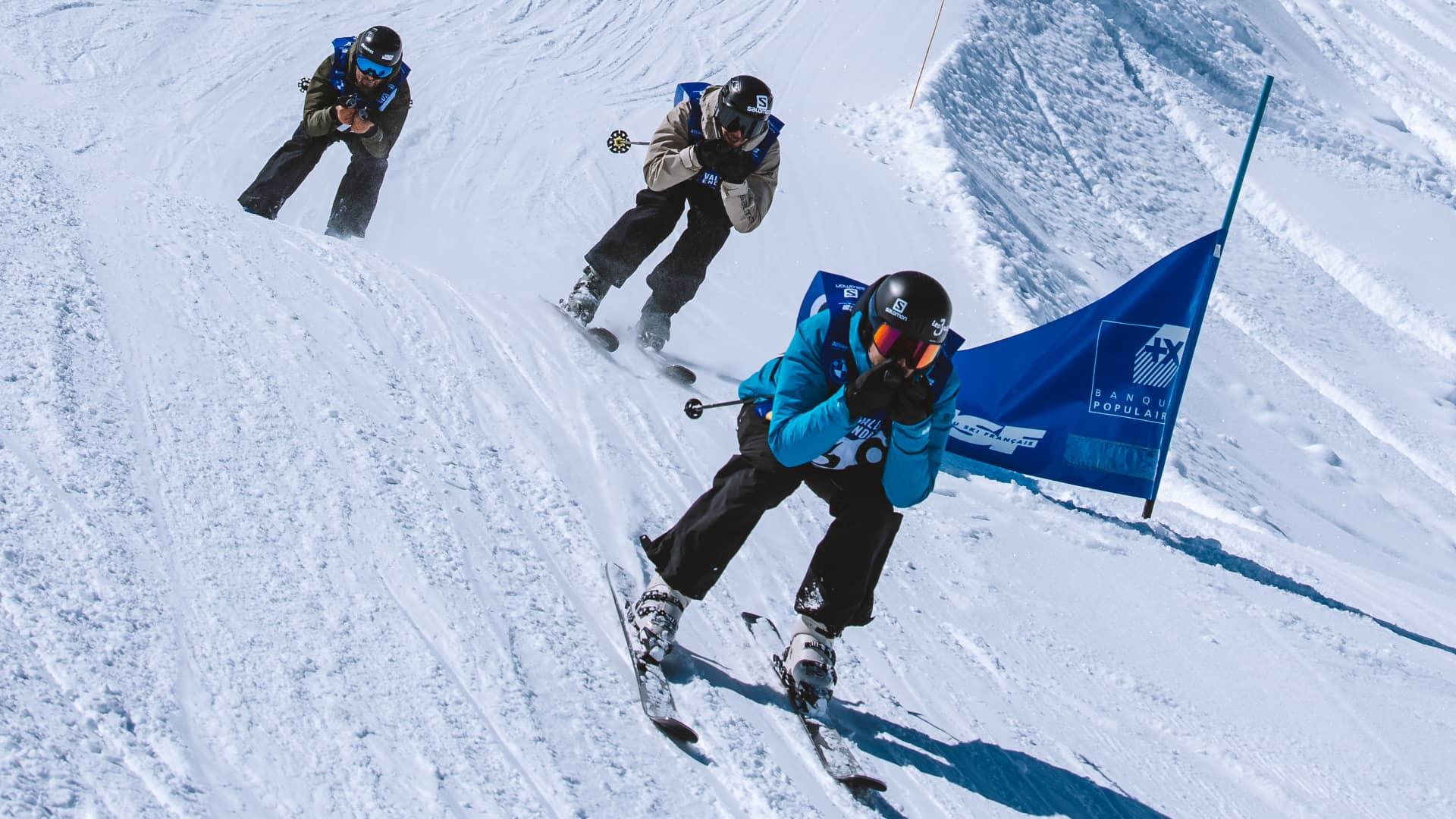 April, 2, 2023
3 Vallées Enduro - 2023 Edition
Mark your calendars: see you on Sunday 2 April 2023 for the 3 Vallées Enduro

For more than 15 years, more than 1000 amateurs skiers have come to discover and explore Les 3 Vallées, the world's largest ski area, through specials as different as fun as skiing in general can be.
You be the judge: in a sporty and welcoming atmosphere, whatever your category (pro, amator and family) or your goal, teams of 3 can enjoy a superb day of skiing filled with special, original and fun challenges, not forgetting the huge buffet in Méribel Mottaret or the bbq in Val Thorens!
The aim of this day is to offer as many people as possible of skiers discovering Les 3 Vallées ski area in an original and friendly way.
12 SPECIALS ACCESSIBLE TO EVERYONE
1. Freeride – Couloir de la Saulire – Courchevel
A unique opportunity to express your talent as a freerider in complete safety in the mythical Couloir de la Saulire. Choice of line, fluidity, control, it will take all of this to flatter our judges.

2. NEW - KL - Emile Allais stadium - Courchevel
At the foot of the final wall of the Emile Allais stadium, which hosts the Women's Alpine Skiing World Cup every December, come and achieve your best instantaneous speed. If you brake, you're a coward!

3. Biathlon – Col de la Loze – Courchevel
Direction the Col de La Loze and its 2304 meters of altitude that the peloton of the Tour de France will climb on July 19th 2023! A big breath of fresh air, a warm-up sprint, a passage on the shooting range and a final boost. On your marks, get set, fire away!
4. NEW - Derby - Roc de Fer piste - Méribel
Come and enjoy the mythical Roc de Fer piste in Super G mode! Thrills and chills guaranteed!
5. Pumped Slalom – Whoops – Méribel
The craziest slalom in Les 3 Vallées: a mass start just like the 24 Hours of Le Mans, skis off. You'll need to be agile to keep the momentum going and get to the finish line as quickly as you can.
6. Big Air Bag – Snow Front – Méribel Mottaret
Located close to the departure point of the Plattières gondola lift, prepare yourself for battle cries and acrobatics in total safety!
7. Boardercross – Open Park – Méribel Mottaret
In team, come and test yourself on the craziest boarder cross of the 3 Vallées! speed and thrills guaranteed
8. ARVA project – At the top of Roc 1 Gondola – Les Menuires
Search, probe, dig and become an avalanche rescue expert!
9. NEW - Derby of La Masse - Pointe de la Masse summit - Les Menuires
It's going to be a bumpy ride! Watch out for the ibex!
10. Photocall – Intermediate of the Saint Martin 1 gondola & Saint Martin Express chairlift – Saint-Martin-de-Belleville
On this event, nothing could be easier: a beautiful smile and the points are scored!
11. NEW - Mountaineering Relay - On the roof of the Board - Val Thorens
Come and excel in the brand new discipline at the 2026 Winter Olympics: Ski Mountaineering!
12. Family Schuss – Génépi slope – Val Thorens
This gentle run welcomes skiers of all ages in a race against time.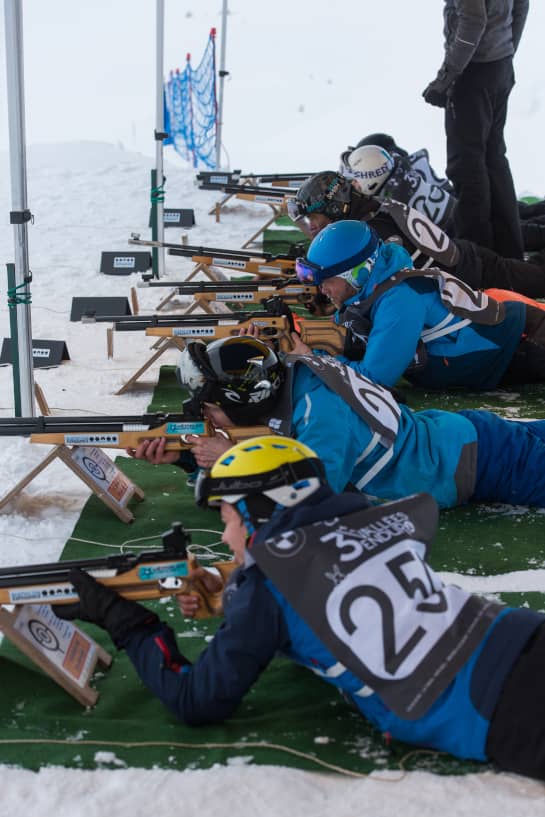 Les 3 Vallées
Discover our other highlights
Events, highlights, new developments - what's going on in Les 3 Vallées? Keep your finger on the pulse of all that's going on in this lively area at the heart of pastures, forests and peaks. On this page, find all the news from the 3 Valleys, this lively territory and its passionate players.